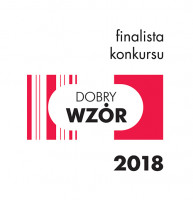 OFFICE FURNITURE HEALTH TO OFFICE - H20 FINALIST OF THE GOOD MODEL CONTEST 2018
We are pleased to announce that our latest product, namely office furniture Health to Office - h2O, was positively evaluated by the Experts in the GOOD MODEL 2018 competition and thus qualified for the finals, as one of the best designed products of this year.
Good Design is a valued prize awarded in Poland in the design category by the Institute of Industrial Design in Warsaw. From 25 October to 9 December this year, you will be able to see our furniture at a post-competition exhibition at the IWP headquarters in Warsaw, to which we warmly invite all of you!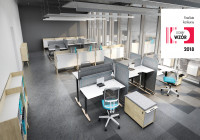 Copyright © 2018 TOBO Datczuk General Parentship